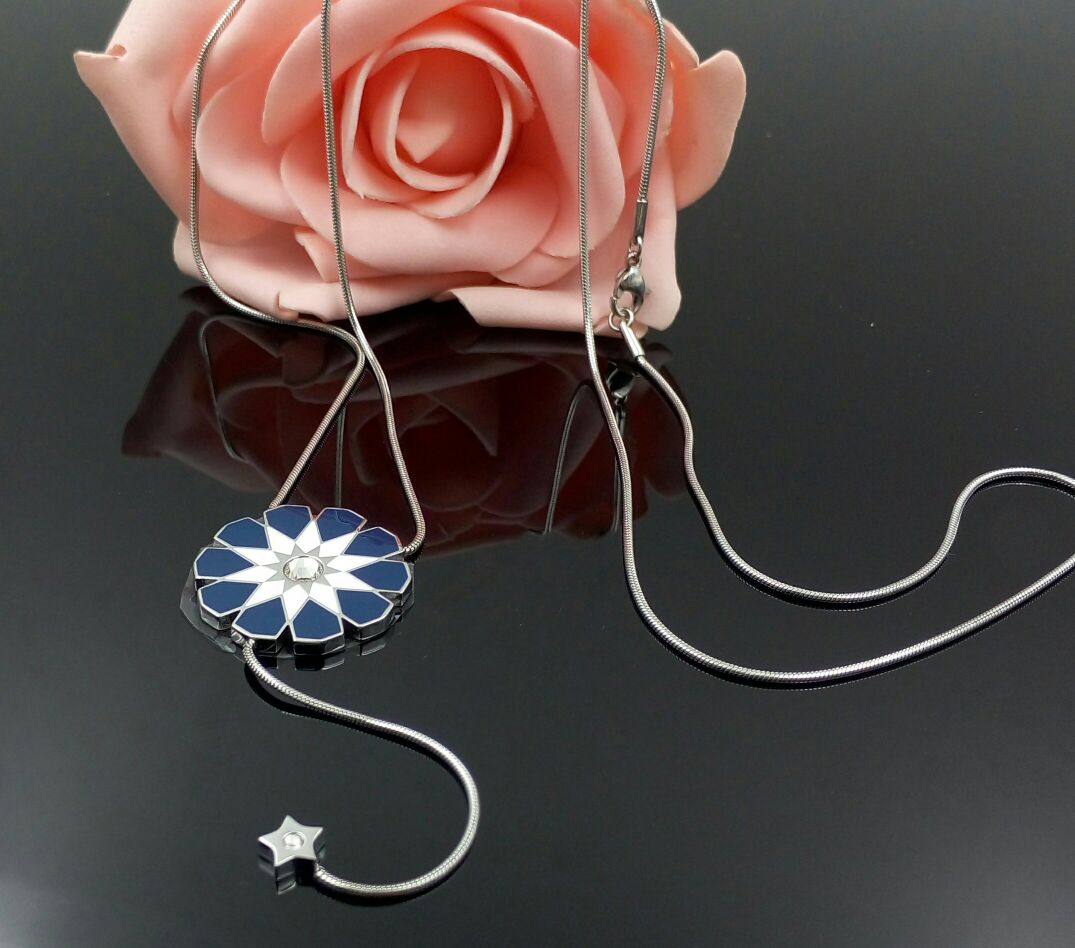 custom-designed pieces that embody the sophistication and uniqueness of Islamic Art & Architecture, yet reflect modern day minimalism.
Every piece of jewelry is inspired by patterns & Art from masterpieces in Islamic Architecture.
Ever since she was little, Salam enjoyed making jewelry from materials she bought from the old shops of Damascus. A mother of two boys, an entrepreneur and a true believer in Creative Education, Salam Aref is the founder and designer of SiwarBox. She studied Architecture in Damascus, Graphic Design and Earlychildhood Education, and graduated with a degree in Architecture and a minor in Art History with a concentration on Islamic Art in Maryland, USA.
Salam is An Ariane de Rothschild Fellow and an educator at AYA MONTESSORI, a school dedicated to creative learning & diversity in Early Childhood. She enjoys teaching and is passionate about writing and singing songs for the kids.
Salam is an American Syrian from a Circassian descent, currently based in the Greater Washington D.C area.