Royal Damascus Box (Fall16)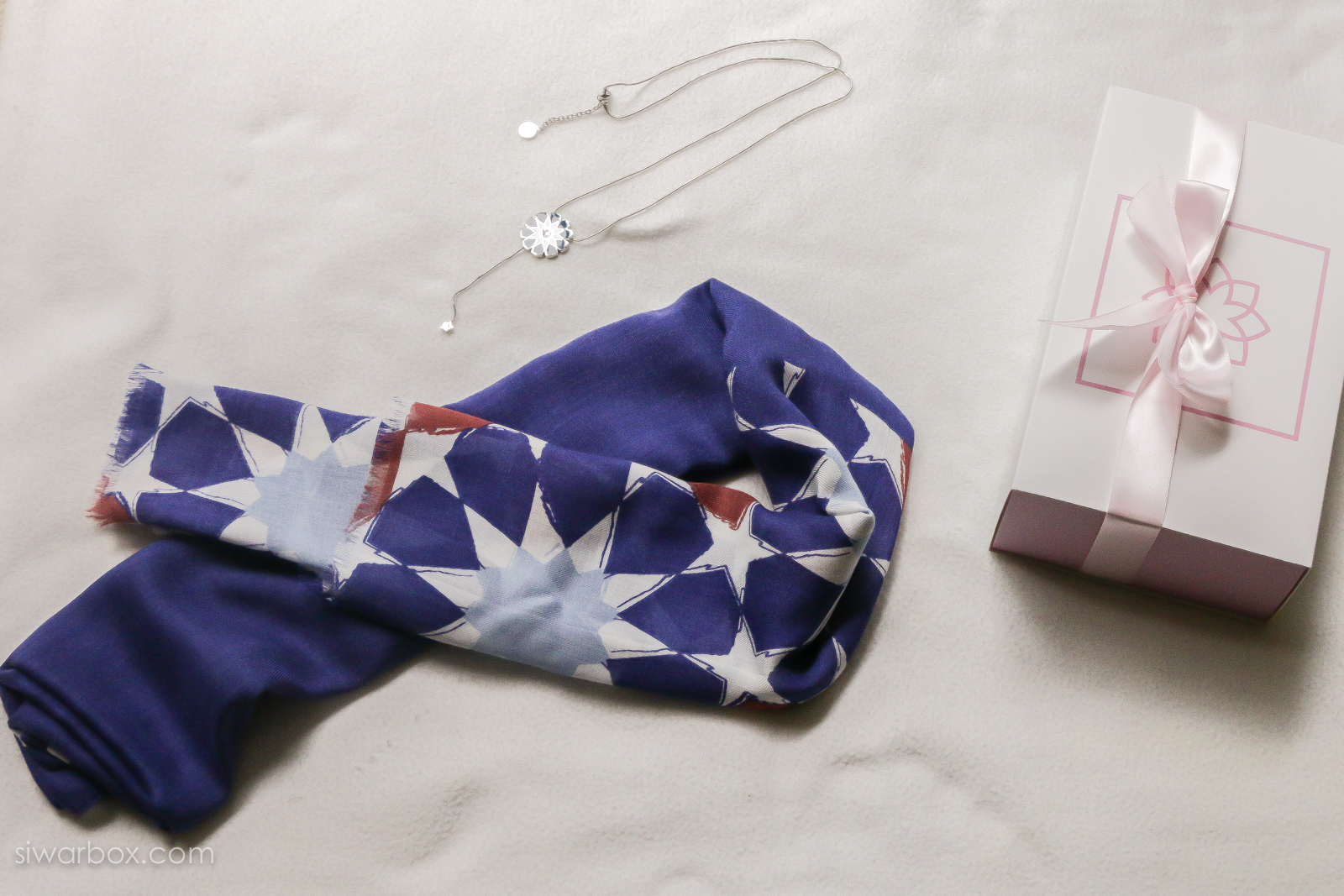 Royal Damascus Box (Fall16)
Our first box ever celebrated the city of Damascus, Syria and the Architecture of The Umayyad Mosque.
Our LaunchGood Campaign was a success! You can still order your box and get it right away.
Order one of the two options: Blue
What's in the box?
1) Patterned Scarf
2) Patterned Necklace
3) Postcard
Every box comes in a gift box
*Please note that buying a previous box will not include a beauty product similar to what subscribers to the box did.
sold out
Return Policy: Items that arrive damaged due to shipping are entitled for a free replacement within 1 week of delivery. Any items that are damaged by the costumer after the item is received is unexchangeable. Like anything in life, please handle your jewelry with care and gentleness.
Customs & Fees: (Please note that any extra fees or customs that are requested outside the US (due to International Shipping) are the responsibility of the costumer, NOT SiwarBox.)