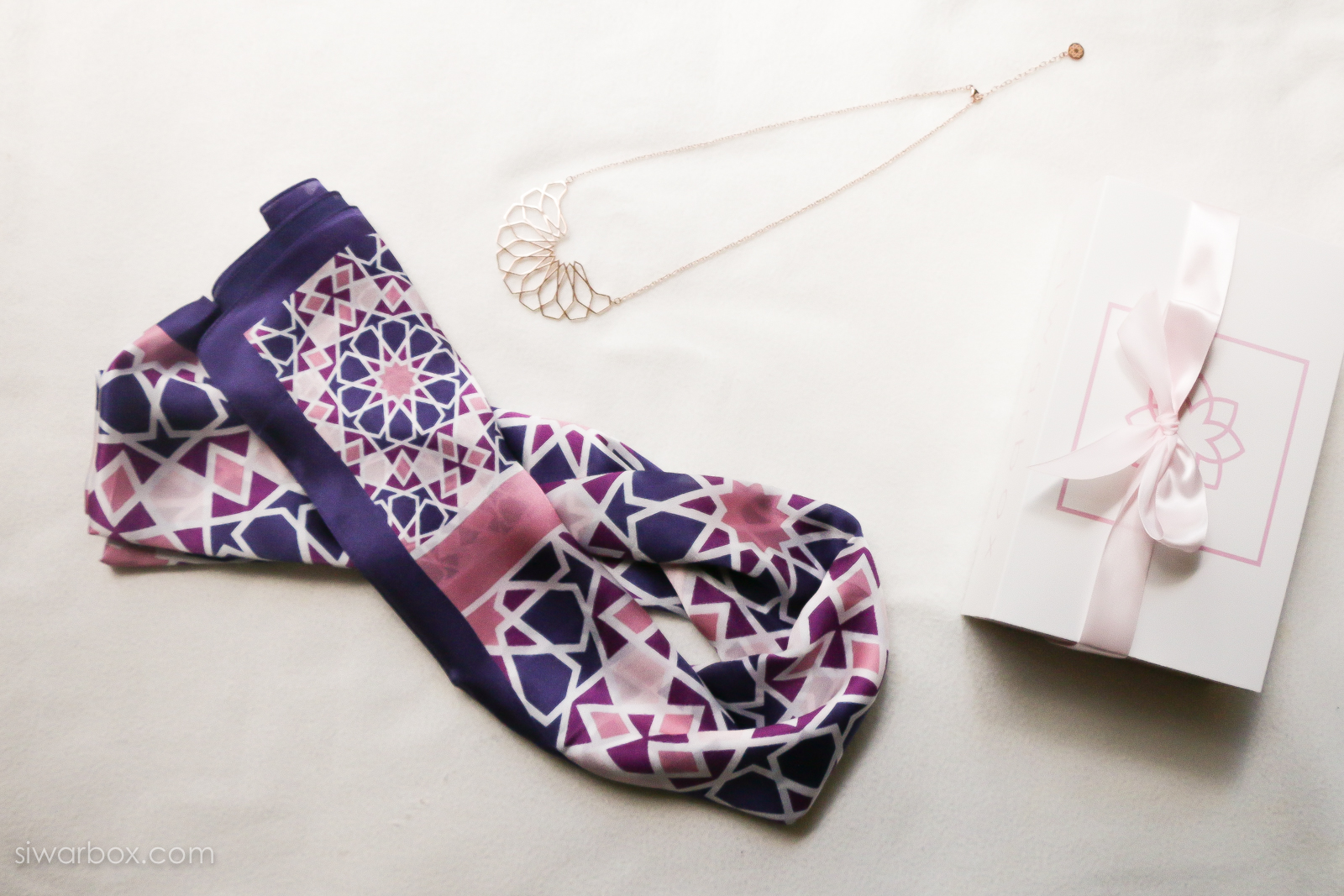 Madina Box (Spring17)
Our latest box features accessories inspired by patterns from Al-Madina Al-Munawara Mosque
What's in the Box?
1- SCARF: 100% Satin Silk, 180x70cm featuring shades of blue, purple and pink. The pattern is inspired by the Mihrab of the prophet's mosque in Madina
2-NECKLACE: platted with 18k of Rose Gold that features the dome in Madina.
3- ART: postcard featuring the celebrated architectural masterpiece.
Every order comes in a custom-designed box wrapped in a silky ribbon.
sold out